Overseas network

We have established a joint venture in Shanghai that designs, produces, and sells spray dryers in China.
The venture is active with corporate customers inside and outside China, and already has a track record of making many deliveries.

We also have subsidiaries in Suzhou and Hong Kong that are engaged in contract powder processing using spray dryers. These ventures procure equipment and materials in China and take on work to be provided to customers.

We are accepting contracted processing in China.
Click here for details.

● Contract powder processing
We help with contract powder processing, centered on spraying and drying machines.
● Powder equipment procurement
Professionals procure powder equipment locally.
We propose powder equipment as systems.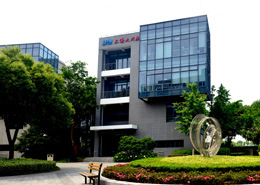 Ohkawara Powdertech (Suzhou) Co., Ltd.
We have a network spanning five countries overseas, and have delivered products to many countries.
The network handles everything from single products, to order processing, to accepting orders during new plant launches, etc.
Feel free to inquire.
● China
・Ohkawara Powdertech(Suzhou) Co.,Ltd.
・Shanghai Ohkawara Dryers Co.,Ltd.
● Korea
・Seo Gang Engineering Co.,Ltd.
・Ohkawara Korea Co.,Ltd.
● Taiwan
・Ker Taur Company Ltd.(Contact for Spray dryers
: DeRight Precision Machinery Co.,Ltd.)
● Italy
・Nol-Tec Europe Srl
● India
・New Era Dairy Engineers India Pvt.Ltd.