Contracted processing available
We are aiming for an open laboratory to help customer product production!
Please make use of our development contract processing for your customer product development and production needs!

By combining the latest testing equipment with the experience and knowhow we have accumulated over the years, we can propose the best solutions to match ever-changing technology and meet ever more diverse customer requirements.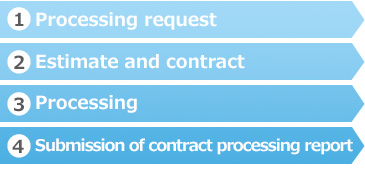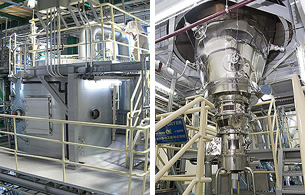 Producing samples is essential to development product production.
Our sales managers listen to customer requirements, and work with customers to consider how best to meet those requirements.

Based on meeting with customers, we estimate processing costs, including devices to be used, things that need to be prepared in advance, and scope of services, etc.
We may recommend implementing tests for calculating processing costs before the start of full-scale processing.
We sign contracts once both parties have set, and the customer is satisfied with, estimate conditions.
We conduct processing based on contract contents.
We proceed while making detailed checks of whether the required results are being obtained.

We submit reports after processing is complete.
■ Ohkawara Kakohki Co., Ltd., Domestic Sales Department
| | |
| --- | --- |
| Address | 3847 Ikebe-Cho, Tsuzuki Ward, Yokohama, Kanagawa Prefecture 224-0053, Japan |
| Tel | 045-932-4111 |
| Fax | 045-931-5139 |
| E-Mail | |
■ Osaka office
| | |
| --- | --- |
| Address | Shorei Bldg., 3-4-14 Toyosaki, Kita-ku, Osaka 531-0072, Japan |
| Tel | 06-6375-3211 |
| Fax | 06-6375-3543 |
| E-Mail | |
Contracted processing is also available in China!
Ohkawara Kakohki is accepting various works, in addition to the production and sale of spray dryers, via its network of local Chinese companies.
Local staff with abundant experience working in Japan is there to help. Please feel free to forward any inquiries you may have.



■ Ohkawara Kakohki Co., Ltd., Overseas Sales Department
| | |
| --- | --- |
| Address | 3847 Ikebe-Cho, Tsuzuki Ward, Yokohama, Kanagawa Prefecture 224-0053, Japan |
| Tel | 045-932-4111 |
| Fax | 045-931-5139 |
| E-Mail | |